Maxime Oudiette
When Maxime Oudiette entered the family business in 2012, he had a clear vision: to produce terroir champagnes. In the early twentieth century his great grandparents started growing grapes in Beaunay, west of Vertus in the southern Côte des Blancs. In the eighties, his parents Sylvie and Pascal installed the first press in their cellar to produce champagne.
With Maxime's arrival, the priority became the quality of the three hectares of vineyard, planted with chardonnay mostly. After gaining work experience at domaines Thuillier and Jacques Selosse, Oudiette was eager to grow fully ripe grapes with the least amount of intervention in the vineyard. Now, he uses several techniques of organic and biodynamic farming to make sure the vines and soil are healthy. 
Picking, pressing and vinifying the grapes by the plot gives Oudiette a sense of different terroirs, and allows him to produce champagnes with different characters.
In 2015 Maxime Oudiette produced his first cuvees, late 2020 the first bottles were released.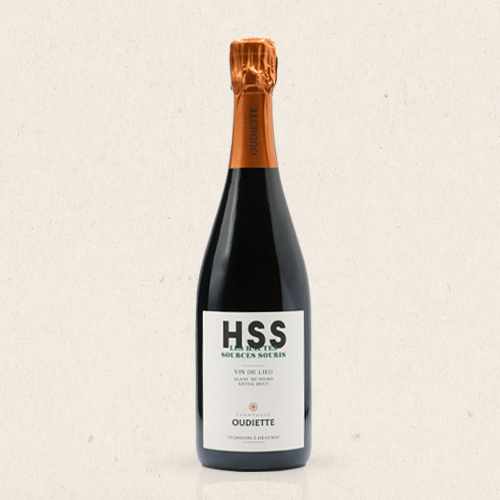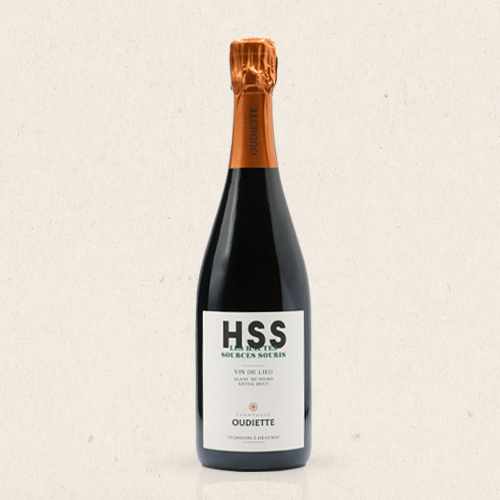 Discover this powerful Blanc de Noirs produced in Beaunay, in Côte des Blancs. This 'Vin de Lieu' is a pure terroir expression.
Read more
Ordered before 12:00, delivered within two working days.