Girard-Bonnet
Girard Bonnet champagne was created by Paul Girard, who embodies 2 families; Girard and Bonnet.
The two families, winegrowers since the 1900s, who followed different paths. The Girard estate, a cooperative grower from Mesnil sur Oger; and the Bonnet estate, a grower maker from Oger who produced approximately 140,000 bottles in the 1980s under the name of Champagne F. Bonnet Père et Fils, before they stopped in 1988. 


The GIRARD-BONNET vineyard comprises 12 hectares mainly located in the Côte des Blancs, more precisely in Mesnil-sur-Oger, Oger, classified as Grand Cru and Vertus Premier Cru and famous for their high-quality Chardonnays.
Paul decided to start converting to organic and biodynamic winegrowing to showcase his practices. The vineyard gets the certification in 2023.
The vinification process is a reflection of the estate's belief that a good wine starts with healthy grapes. The grapes from lieux-dits or specific terroirs are pressed separately. Their juice is then settled naturally and placed in different containers, before going through the natural fermentation process.
After that, the wines are aged on lees for at least 10 months. They are then drawn, without fining or filtration, and placed in the cellar to undergo the second fermentation for a period that varies according to the cuvée.
Paul is currently exploring several avenues that depend on the parcels, wooden containers of different sizes, stainless steel tanks and amphoras.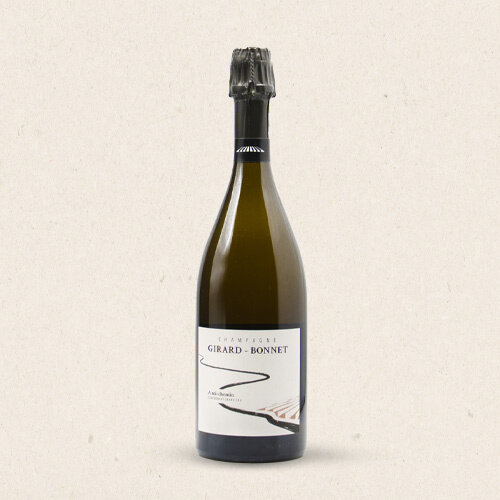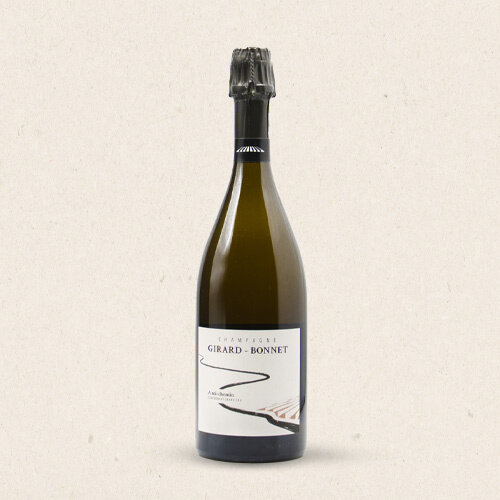 Pure blanc de blancs from young and talented winemaker Paul Girard from the Cote des blancs.
Read more
Ordered before 12:00, delivered within two working days.